Break out the neon fanny pack because it's about to get totally rad. Cruel Intentions: The '90s Musical makes its awesome debut at the Byham Theater on April 20th. Based on the French novel, Les Liaisons Dangereuses, and the film starring Reese Witherspoon, Ryan Phillipe and Sarah Michelle Gellar–the sultry romantic drama takes on themes of revenge, passion and temptation.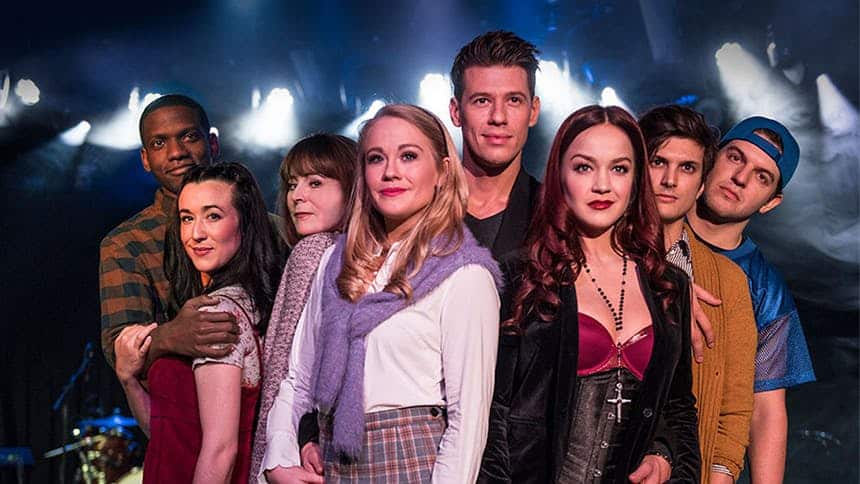 Cruel Intentions became a cult classic among audiences 20 years ago, and now the musical is winning over fans across the country. Who could ever forget the infamous scene when Sarah Michelle Gellar locks lips with Selma Blair, which ended up winning Best Kiss at the 2000 MTV Movie Awards. It was a pop culture moment during a diverse time in music. Speaking of music, the soundtrack is amazing. How can we not talk about the '90s hits in the musical? As if?!
You're going to hear all of your favorite anthems– get your denim overalls ready, this is some serious throwback. The soundtrack features pop hits by Boyz II Men, Christina Aguilera, REM, *NSYNC, and Britney Spears. Because you can't have a '90s party without Britney– hit that musical one more time. Besides, what other show lets you hear those classic songs live?     
The talented cast includes Taylor Pearlstein (Flashdance), Betsy Stewart (Spring Awakening), and Brooke Singer (Hair). Along with choreography created by Lucille Lortel and Bessie Award nominated choreographer Jennifer Weber.
The national tour kicks off on March 29th in Schenectady, NY and closes on June 2nd in Philadelphia. The show has been getting rave reviews since it's debut. The New York Times called the musical "Funny and nostalgia-filled. The choice lines and inspired soundtrack hits are all there…the best of the '90s!" Entertainment Weekly described the musical as "the ultimate night out for those looking for a '90s throwback!"
The play is presented by the Pittsburgh Cultural Trust. Buy your tickets here!
Looking for what else is going in PGH? Check out some of our favorite events!
This content was provided by a local, independent contributor to Made in PGH, a lifestyle blog.